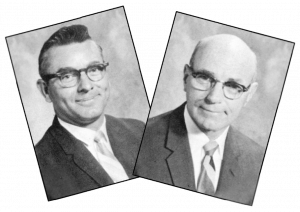 Frontier School of the Bible began in 1967 through the vision and work of Dan Johnson and Richard LeBar. As graduates of Grand Rapids School of the Bible and Music, both men felt the burden to start a similar school in the western part of the United States. The two met and in finding a shared burden began to develop plans for just such a Bible school. While Dan Johnson lived in LaGrange, Wyoming, Richard LeBar was living in Hastings, Nebraska. However, as God led the men toward the development of the school, LeBar began ministering at Kiowa Community Church, in western Nebraska, and eventually moved to LaGrange.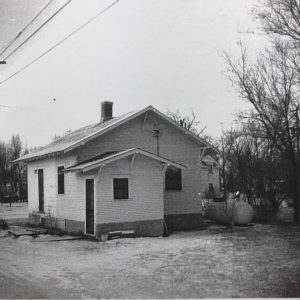 For the school's first building, it rented the town's drugstore. It would later purchase the building and still uses it today for a classroom and faculty housing. As the school grew, the need for more space also grew. Through prayer and God's provision, Frontier School of the Bible has been able to purchase or build the needed buildings. Frontier has always determined to accomplish its goals without debt, so each of its buildings has come at the provision and grace of God.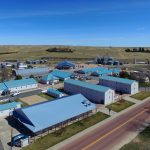 A school, however, is not formed merely of buildings, but it also needs instructors. Rev. Johnson and Rev. LeBar served as the first instructors of the Bible school, with Rev. LeBar serving as the first president. Since that time, the Lord has provided Frontier with a string of solid and capable men and women as both faculty and staff. Because the faculty and staff do not receive any salary from the school, but must raise their own funding to serve, this has been a testament to the generous provision of innumerable supporters and ultimately to the infinite goodness of God. Nelson Miles has served as president since 1992, and the faculty has grown to 12 full-time and 5 part-time instructors along with 15 staff members.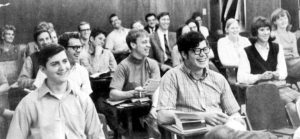 In addition to a faithful and capable faculty, a school also needs students. The school's first graduate was Nancy Gwin, who transferred from a school in Colorado to Frontier in 1967, so within two years of the school's beginning, students were already graduating. The mission of Frontier School of the Bible has always been to equip people for life and ministry. As it has been faithful to this goal, the Lord has continued to provide hundreds of students. Many of these students have gone out and serve Jesus Christ all over the globe.