Admissions Policy
Frontier School of the Bible admits students of any race, color, national and ethnic origin to all the rights, privileges, programs, and activities generally accorded or made available to students of the school.
We do not discriminate on the basis of race, color, national and ethnic origin in administration of its educational policies, admission policies, and school administered programs. All applicants are welcome who can personally approve and accept Frontier's doctrinal position and standards.
---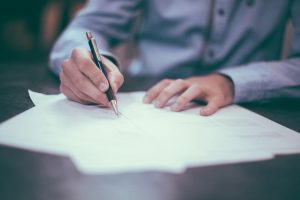 Application Deadline
The deadline to apply for the current semester is two weeks before the start of the semester. No applications will be accepted after that date for that semester.
---
Entrance Requirements
Applicants must give evidence of having received Jesus Christ as personal Savior from sin and of maintaining a consistent walk which glorifies God. A written testimony must be submitted with the application, covering the following areas of life:
Salvation
Surrender to God's will
God's leading up to the present
Applicants are asked to submit the names and addresses of three persons who are qualified to give references as to life and conduct.
Applicants must submit an official transcript of high school and/or college credits. A high school diploma, G.E.D. or equivalent is required. However, we will prayerfully consider each person who desires training.
Applicants must submit a medical history form.
A nonrefundable $25.00 application fee must accompany each application before it can be processed. Applications should be submitted as early as possible to allow time for processing. The application process will take at least one week from the time all paperwork listed above is received by the Admissions Department. A representative from admissions will contact the applicant when he or she is accepted.
Applicants are requested to submit a recent photo or snapshot.
Applicants must understand that the teaching of instructors will be according to the doctrinal statement of the school, and students are not permitted to propagate any views doctrinally that conflict with the doctrinal statement of the school.
Applicants must agree to cooperate willingly with standards of life and work at Frontier and to keep up financially.
Applicants who are not willing to cooperate in maintaining the standards of Frontier School of the Bible will be invited to withdraw whenever the general welfare of the school demands it, even though there may not be any major or specific breach of conduct.
Frontier School of the Bible is free from any denominational ties whatsoever. We welcome any and all students who meet the requirements listed above.
---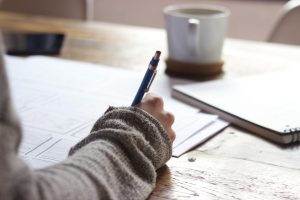 Homeschool Students
An applicant may submit a transcript from an official homeschool educational association, GED, or ACT test scores. If the applicant does not have these items, the following is required:
A course description, the number of academic units completed, and the student's total GPA.
A two-page, double-spaced essay by the student, typed or printed by computer, with the subject "My Home-School Experience."
---
International Students
This school is authorized under Federal Law to enroll nonimmigrant students.
In addition to the requirements of the application process, the following steps must be taken:
Proof of Funds International applicants must submit to Frontier a statement from their bank or a letter from the person intending to pay for their schooling, proving the financial requirement will be met for the enrollment period at FSB. The international student must also prove to the US Consul that sufficient funds are accessible to undertake a program of study, and must show ties to their home country with plans to return when studies are completed.
TOEFL (Test of English as a Foreign Language) Non-English speaking applicants will be required to take the TOEFL. You can find more information about this at http://www.toefl.org.
I-20 Form When the applicant has been accepted and the Proof of Funds letter is received, an I-20 form will be sent to the student. The I-20 form is required so the student may enter the United States using an F-1 Visa.
I-901 Payment Payment of this fee is required before the student meets with the American Consul.
Meet with the American Consul – When the student receives the I-20 form, he/she must make an appointment at the American Embassy for an interview with the Consul. The student must take the following paperwork with him/her to the Embassy for inspection:

I-20 Form
Financial documents/Proof of Funds
Valid Passport
Proof of payment of I-901 fee

Student Visa When the student is approved, an F-1 Visa will be granted, which will be used to enter the USA. The student is responsible for maintaining legal F-1 status. The F-1 student visa will not allow the student off-campus employment while in the USA; therefore, sufficient funds must be procured in advance (or there must be planned regular financial support) for study in the USA at Frontier School of the Bible.
---
Re-admission Students
An applicant that has previously attended FSB and has been gone from FSB for more than one academic year must re-submit the application requirements as well as answer the following questions:
When did you previously attend FSB and what were your reasons for leaving?
Tell us what has transpired in your life since you last attended FSB. Include information regarding employment, church attendance and activities, spiritual growth and/or struggles, etc.
Why do you wish to return to FSB?
NOTE: Re-submission of transcripts is not required. If you attended another school AFTER your time at FSB, those transcripts must be submitted.
---
Transfer Students
Frontier may accept transfer credits from other institutions. We will allow credit for courses that are currently being taught or have been taught in the past at Frontier and for which a grade of C or higher has been earned. Full time FSB students may not take an online course during the school year for a transfer credit, if it is currently offered at FSB.
In order to graduate from Frontier, the student must spend a minimum of one academic year at this school and complete, with passing grades, a minimum of 32 classroom hours.